Do you want to start with affiliate marketing? Have you heard about the affiliate funnel and want to know more about it? Read here about the benefits and how to create one.
Hi there, my name is Richard and you will now learn why you want to create an affiliate funnel and how you can create on that converts your readers to email subscribers that will pay your bills and give you the opportunity to be your own boss.
Why you want an affiliate funnel or bridge funnel.
Before you start creating your funnel, you need to know why you want one. An affiliate funnel is also named bridge funnel.
You want to use an affiliate funnel mainly because of two reasons:
You want to bridge the gap between the problem your reader has and the solution you are promoting.
You also want to build an email list so you can email your readers. That way you get more chances to promote the product because most people are not sold the first time.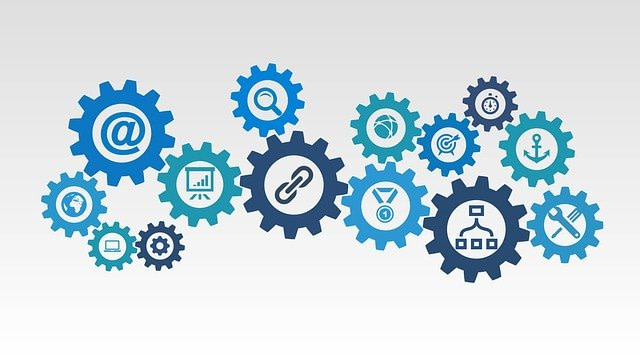 Bridge the gap
When you have found a product you are promoting, you need to explain why this product will benefit them or solve their problem. So if you are promoting an exercise program that solves people's back pain, you need to explain why this program will solve their back pain. The best way is to give people your story where you had back pain and the exercise helped you.
The internet is full of programs that want to help people, but the explanation on the sales page will not always talk to your audience. So it's your job to explain why your viewers should order this product.
And often the best way to explain why they should order this product is by you telling your story.
You want a second chance
Most people that see a product will second guess if it will solve their problem. So people see your offer, then second guess and leave… How do you solve this?
You try to get them on your email list so you can send them emails where you introduce yourself to build trust, educate your audience and give them a solution to their problems.
You will come a long way with building trust. I have many times bought a product only because it was recommended by people I trust.
How to create an affiliate funnel
So now you know why you need to create an affiliate funnel, but how do you create one? I will now show you a very good one that is still easy to create.
Find your niche
You need to find your niche if you don't already have one.
So how do you find a niche?
You choose a niche you know a lot about and are interested in, or a niche you want to know more about.
Let's say you have a child that wants to go fishing, but you know little about the topic. Then you have an opportunity to share the knowledge you will gain while educating yourself during your fishing and by reading.
Maybe you have a lot of questions about a particular topic? Do your research and answer your questions by writing them down in a blog post. If you wondered about this, the chance is that many others have this question also.
Find an affiliate offer
You have chosen your niche, now you want to find one or more affiliate offers. I recommend choosing 2-5 offers with a mix of prices. You want both cheaper affiliate offers and more expensive offers. That way you have something to everyone based on their budget.
What you also will discover, is that people's budget will increase if the cheaper ones were good and it starts to believe the more expensive ones will help them even more. .
Create your affiliate funnel
Now you have your affiliate offers, you need to create your funnel. As mentioned before, an affiliate funnel is also named bridge funnel and you can see how a common bridge funnels should be designed. The next funnel on the picture below is the affiliate product you are promoting.
The picture below is from The Funnel Hacker's Cookbook.
Create your freebie
You want to give away something for free that attracts the type of customers that want to order the affiliate products you are promoting.
This freebie can be:
Cheatsheet
Rapport
A video
Mind map
Case studies
and more
So one example can be a case study on how a person did some exercise to remove back problems and your affiliate offer is a training program that teaches the training program in your case study.
Or it can be a more scientific rapport about how exercise is good for your back and if your reader wants to know more, you are recommending the training program.
Create a squeeze page / opt-in page
The first step in your funnel is the squeeze page. This page can also be named opt-in page.
A squeeze page is a page where you have a curiosity based headline with the outcome your reader wants. You can add some bullets and subheadlines if you want. A photo can also be added. Based on testing done by Russell Brunson, the CEO at ClickFunnels, you will never add video on this page. A video will result in fewer email subscribers.
I prefer to create my funnels in ClickFunnels.
Create a thank you page
Next is the thank you page where you want to say thank you for subscribing and welcome them to your world. Give a presentation of you and what you are doing. Try to make a nice transition to the product you are recommending with an affiliate link below the video.
Video is very common, but you can also write it down on your thank you page.
A recommended method is to do the epiphany bridge story in Expert Secrets.
Optional – Create a bridge page
This is an optional step, but you can create a bridge page where you are using in your email marketing. You can also use the page to the audience that is familiar to you. That way the bridge page is used to give a short reminder on why they want to order this product and what they will receive.
Do email marketing
The next thing is email marketing and there is so much information out there on how to do this.
Never sell in every email.
For every email you are promoting anything, write 4 that is only about giving value.
Email only on weekdays.
Email twice a week.

I'm no expert in email marketing and is still learning, but what I have landed on is the advice from Ben Settle, Russell Brunson, and Ryan Levesque. Russell Brunson is influenced by Ben Settle, so very much of my strategy is from Ben.
You want to deliver what you promised at once.
Then your soap opera series
Then your daily Seinfeld
Always a call to action in your email.
Once a quarter you are running a promotion of a high priced product
Your freebie
You want to deliver what you promised right away. In the same email, you want to welcome your subscriber and give a very short introduction of yourself.
A bonus tip is to ask your subscribers to reply with their biggest problem in your niche to help you give them the best advice. You want to do this to actually improve your help to your audience, but the replies will also improve the delivery rate of your emails. Gmail and other providers will less likely put your emails in spam or promotion tab if they are replied to.
The soap opera emails
The soap opera emails are basically your epiphany bridge story delivered in 4 or 5 emails where every email ends with a cliffhanger that makes your reader wants to read your next email. Much like the soap opera series are structured. By doing this, people will learn more about you and the reason why you are promoting the product you are promoting. You can add affiliate links in email 2 or 3 in the PS:
The daily Seinfeld email
The daily Seinfeld is based on the show Seinfeld that was aired in the '90s. The Seinfeld is described as the show about nothing and your emails will be similar to the show. One email every day where you write a story. You want your story to end with a transition to your call to action. This can be a blog post you have writing, a video you have made or a product you are promoting.
Ben Settle is writing one email every day where he links to his one product and has done this over several years.
You can create an email series where you add your new emails to, that way every email subscriber will get the same email and this is less work for you.
The downside is that your email marketing will not change and be like a set and forget system.
If you write your daily email or do all 5 or 7 one days a week, your writing will improve over time. So the emails you are writing in one month will usually be better than the one you write today. You can analyze what is working and write more about the topics your audience love. You can also write more about current topics. This seems like more work, but after 6-8 months, you can start to reuse the old emails. You will improve the writing, skip the emails that did not perform. That way you can still reuse what you have done, but still improve your email marketing for new subscribers. This is also an easy system to work on.
You don't have to do daily email, you can also write every workday or every second day. Find a system that fits you.
Your quarterly big promotion
You can have one big promotion every quarter of a high priced product or a premium product. This can also be a yearly subscription plan for the product you are promoting.
For this, I recommend doing the perfect webinar script as described in Expert Secrets. Write your perfect webinar and split it up in 5-7 emails.
Conclusion
Creating an affiliate funnel is an easy method to create an income. The system is easy, and you don't need to create a product. You still need to do a lot of work, and you need to learn how to create the pages and how to do email marketing.
By doing this, you are able to get a nice income. When you have done this for some time and have some knowledge and experience, you are able to do this only with a few hours of work every workday.