Want to know what a squeeze page is and want to learn more about the squeeze funnel? Click here to learn more and how to create one.
Hi there, my name is Richard and in this article, you will learn about squeeze pages and squeeze funnels. At the end you will also learn how to create one.
The first time I heard about squeeze pages was when I read the Dotcom Secrets by Russell Brunson. I may have heard about squeeze pages before that, but did not understand what it was and the meaning of it before the DotCom Secrets.
What is Squeeze Page?
The squeeze page is a strange name, but also a very describing name. A squeeze page is a page with a headline, sub-headline, maybe an image and maybe a few bullets or sentences.
A squeeze page is usually short with few elements where all focus is on the headline and the subscription elements. You want to have no links on your page so you are sort of squeezing the information out of your visitor. This is the reason for the name.
Before the squeeze page, we had popups that popped up everywhere all over the web, sometimes several times on each page. This was annoying and most people hated the popups, but they were very effective to collect email addresses.
Then the popup blocker was made to stop the annoyance. More and more people began to use them and the popups were no longer effective to use to collect email addresses.
Marketers needed to think a bit differently, so how did they solve this?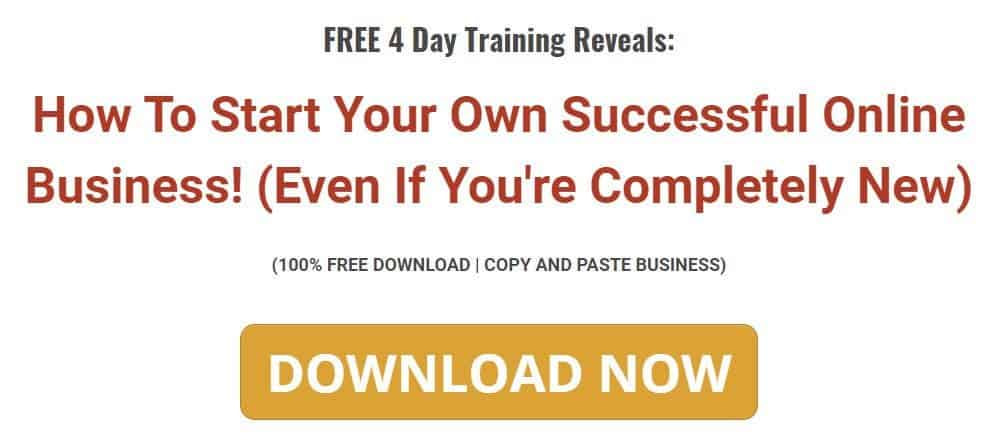 What is a squeeze page used for
Some wise people began to use lead funnels to collect email addresses and the most popular one is the squeeze page funnel.
A lead funnel is a funnel designed to collect leads, often email addresses, but can also be phone numbers if phone numbers are more valuable for your business.
So you create a squeeze page where the page is designed to squeeze the information you want from the visitor.
An important element to a squeeze page is a very good offer. You need to offer something in exchange for this information. This is usually a report, mind map, case study or other information that your visitors want. This is called a lead magnet.
For eCommerce, discount codes are often used as lead magnets. Services often use free phone call so the lead magnet doesn't have to be information sent by email.
The point of the lead magnet is to be easy to use where they will see results fast. No one will give you their email address for small wins that they will receive in 6 months.
So to summarize, a squeeze page is used for collecting leads, usually an email address or a phone number.
How does a squeeze page work
Squeeze pages are often used together with marketing campaigns. This can be free or paid campaigns. If you are running Facebook advertising, a squeeze page is a good choice for collecting leads.
So if you are doing paid advertising or are active on social media, you want a link to your squeeze page so you can collect leads and connect more with them.
You can also use a squeeze page if you are blogging, but to be effective you need some traffic to your blog.
If you want to learn more about squeeze pages, you can check out Lead funnels by Russell Brunson.
What makes a successful squeeze page
There are some key elements that you want to use when you are creating your squeeze page, I have listed them below:
The use of Curious based headline and subheadline that hooks the visitor.
No links except the legal pages. The only option for them is to submit the information you ask for, go back or close the window.
All focus on the information you are providing, no need for a logo and things like that.
A good lead magnet in exchange for their email address or phone number.
The lead magnet is easy to use and your visitors will see fast results.
Squeeze page vs landing page
A landing page is a page that stand-alone and is used for marketing. This can be a sales page where you are sending visitors after they are clicking on your advertising, email campaigns or other marketing campaigns.
A landing page can be so much and is a broad term. A sales page can be a landing page as mentioned above, but a squeeze page is also a type of landing page.
So a landing page is a broad term for a page where you are sending people to in your marketing campaign.
A squeeze page is one type of landing page used to collect leads like email addresses and phone numbers so you can do marketing to them later.
The squeeze page funnel
The squeeze page funnel is two pages after each other where you have the squeeze page and a thank you page.
On the thank you page. you are saying thanks for giving you the information and you can give them what you promised. The recommended method is to send it by email if its email addresses you are collecting. That way you have a reason for asking for their email and you can use the page for more meaningful information.
What you should do with the thank you page beside say thank you and how they will receive what they signed up for is based on your business.
Some of the recommended information is:
A presentation video of you or your business to gain trust.
An offer you are selling that will help them further.
An affiliate offer.
Remember you can have multiple squeeze page funnels where the thank you page is similar. If you have one product or service you are selling, you can create multiple squeeze pages to hook different types of people in your niche.
You can also use the thank you page to educate your audience about you and your product or service. That way you use your squeeze funnel to move them further up your value ladder.
How to use squeeze page funnel in your business?
You are reading about squeeze pages and funnels and it seems great to use, but sometimes it's hard to understand how you can do use it in your business. So I have made some tips below based on different businesses.
B2B
You want to use a squeeze page where you are giving away a case study on how you have helped business. On the thank you page you are presenting your self, your business and how you can help them.
Affiliate marketing
For affiliate marketing, I want to use a squeeze page that promotes your affiliate product with a curiosity based headline. Then on the thank you page you are presenting you and the affiliate product where the next step is a link to that particular product.
Selling services
If you are selling services, you can create a case study on how you helped someone to improve their results. This can be your lead magnet and use the results as a headline to get your visitors hooked and give you their email address.
Selling info products
You can do the same as for selling services, but you can also create a free report to educate people about what you are doing and how you can help them. This can be a free report on how to do affiliate marketing where you teach people how to do it. At the end of the report, you write that you have a course in affiliate marketing and how this course will help them.
The above was just an example and you need to adjust it for your product.
Ecommerce
People love discounts, so give them a discount code that you will give them if they give you their email address.
You can also write a report if you are selling in a niche where you can educate your audience. In the report you can give them a discount code and tips on how the different products can solve their problem, like the info product example.
Local business
For local businesses you want them to come to your store. So discount codes on particular products will help you gather leads.
How to build a squeeze page funnel?
I want to give you a short walk through how to create a squeeze page funnel. This is based on ClickFunnels.
ClickFunnels is changing its design now and then, but its process is always the same.
Step 1: Create a new funnel
YOu want to create a new funnel, you have two options for that. You have the menu at the top of the page.
Or you can use the quick links.

.
The quick links do change now and then, but the menu at the top has been the same for a very long time and will probably not change.
Now you want to choose the funnel type and you want to collect emails.
The next step is to name your funnel. If you have many funnels, you also want to select a group tag, but this is not necessary.

Now its time to choose a template. You have many to choose from, but you can also use a blank page. I always recommend choosing a template since this is easier to start with.
Step 2: Edit your pages
Now you want to edit your pages and do some customizing.

ClickFunnels is a drag and drop editor where you can change everything you want easily. So click on the different elements like the images and text. Change it to what you want. Change the font and font size if you want. Drag and drop the images below the headline and make the headline alone at the top.
There is so much you can do and you want to see some different designs before you start. That way you have some ideas about what you want to do with your squeeze page.
All you need to remember when using squeeze page funnel for your business
You want to create a good lead magnet that people want. You want to create multiple lead magnet and test them against each other to find out what people want the most.
Then you have your squeeze page where you write a curiosity based headline and subheadings.
Always test and always try to improve your results.
Conclusion
The squeeze page was born after the introduction of pop up blockers. Marketers needed to do other things to get leads and the squeeze page is one of the most popular ones.
With software like ClickFunnels, to create squeeze pages and funnels is very easy. With ClickFunnels you can also do split testing to find out what works best.
So check out my ClickFunnels review and create an account today. A working squeeze page is made less than 15 minutes.